How Maybo's Positive Behaviour Support Program Supports Human Rights
The Australian Human Rights Commission's definition of human rights is that they are an 'inherent value of each person, regardless of background, where we live, what we look like, what we think or what we believe'1. We ought to treat people fairly and ensure people have a choice and control over their own lives.
In 2008, Australia and Aotearoa New Zealand ratified the United Nations Convention on the Rights of Persons with Disabilities (UNCRPD). This convention recognised the need to protect people with disabilities and their fundamental freedoms 2. Despite incredible measures to reaffirm the needs of disabled people there are negative attitudes, accessibility barriers and challenges obtaining necessary support. Disabled people across Australia and Aotearoa New Zealand struggle to find work, obtain an education, get their social needs met and be included in ordinary, everyday life 3.
By employing a Positive Behaviour Support (PBS) approach, we can improve outcomes and quality of life for disabled people living in Australia and Aotearoa New Zealand. In order to do this, we must have a foundation of understanding human rights with the aim to reduce restrictive practices. Most recent data shows that in Australia, around 23-28% of people with disabilities are subject to restraint 4. By working in a human-rights framework to maximise autonomy, we aim to reduce instances of restrictive practices, improve decision-making, and become more person-centred rather than task-focused.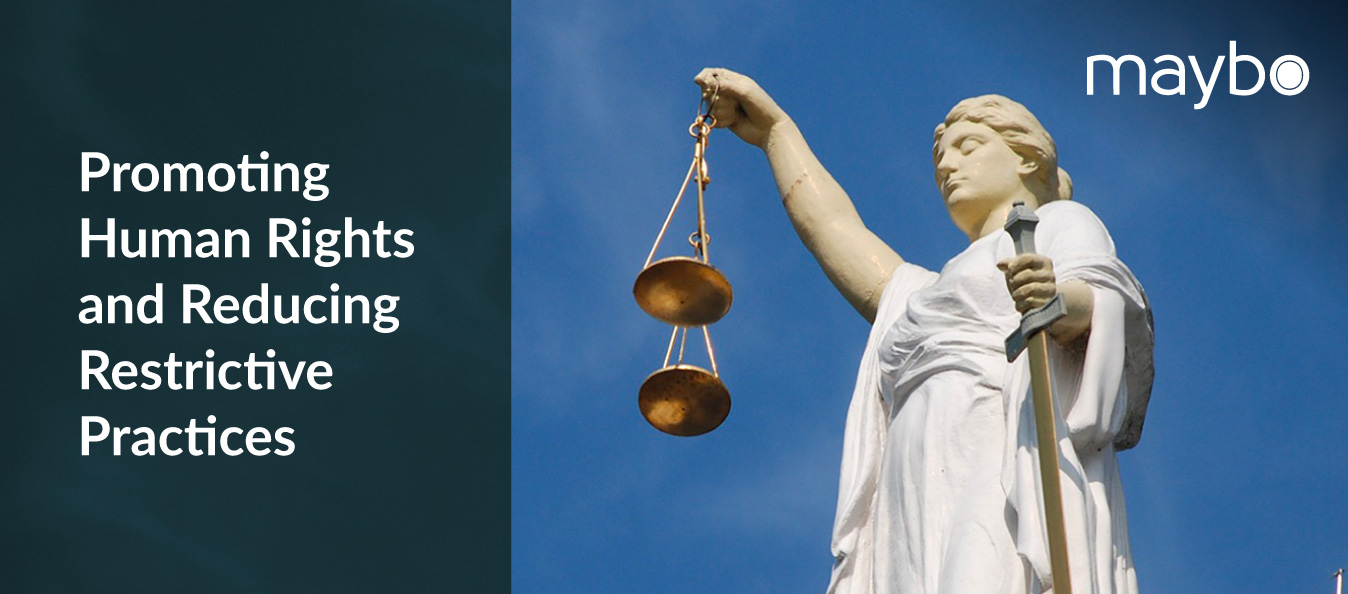 Behaviour is a way we communicate and for some, the way the behaviour is expressed can be distressing. We want to focus on the emotion and the person's unmet needs, not the behaviour. Through a PBS approach, the focus is the person's wellbeing and quality of life with the aim that a person's communication will become less distressing.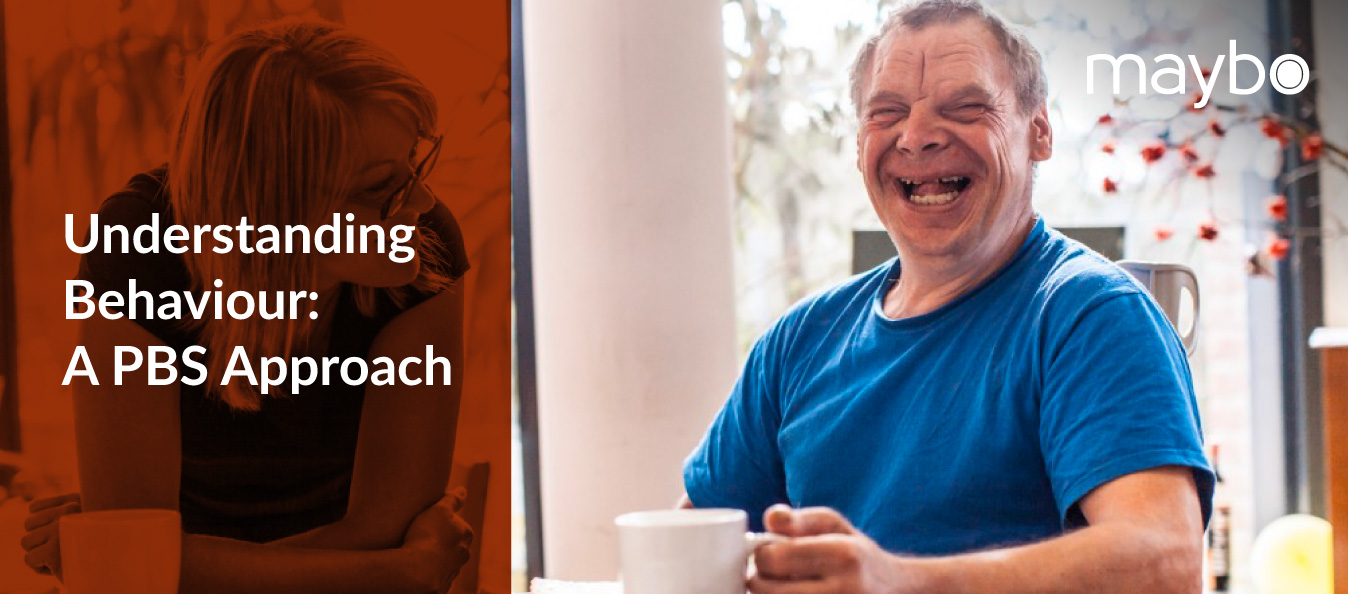 One of our trainers shared their experiences as a disability support worker where they worked with people who communicated in quite interesting ways. They told us examples of a non-speaking gentleman who used to grab a mug and stand next to them to tell them that he wanted a cup of tea. Another person used to vocalise when he would have an upset stomach. Everyone is different, and the challenge is not the person, but for those supporting them to figure out what it is they are trying to tell us.
By observing, recording, and reporting those behaviours, we are better positioned to write a successful PBSP that reflects the needs and lived experiences of the person. The PBS approach empowers the person to be an active part in shaping their PBSP. After we establish what human rights are, begin to understand behaviour and employ successful strategies to support a person, we can take all of the pieces and put it into a real-life, naturally occurring way of working with someone. This is called person-centred active support. Person-centred active support engages people in a meaningful way that builds relationships and develops skills. It is evidence-based and is an integral part of the PBS framework. Active support changes the perspective of support from doing something for a person to working with the person, enabling people to live quality lives.
Positive Behaviour Support is a holistic and empathetic approach that aligns with a human rights framework through promoting quality of life and increased engagement. By focusing on partnership, accountability, non-discrimination, empowerment, and legality, PBS upholds and promotes the rights and freedoms of individuals, regardless of how they may present behaviour. By integrating human rights into the core principles and practices of PBS, we focus on the person, their wellbeing, and positive outcomes. Maybo's Positive Behaviour Support Program, aligned with NDIS Practice Standards and Enabling Good Lives principles, aims to support organisations to uphold the responsibilities set out by human rights legislation. Reach out today to take the steps to improve the outcomes for the people you support.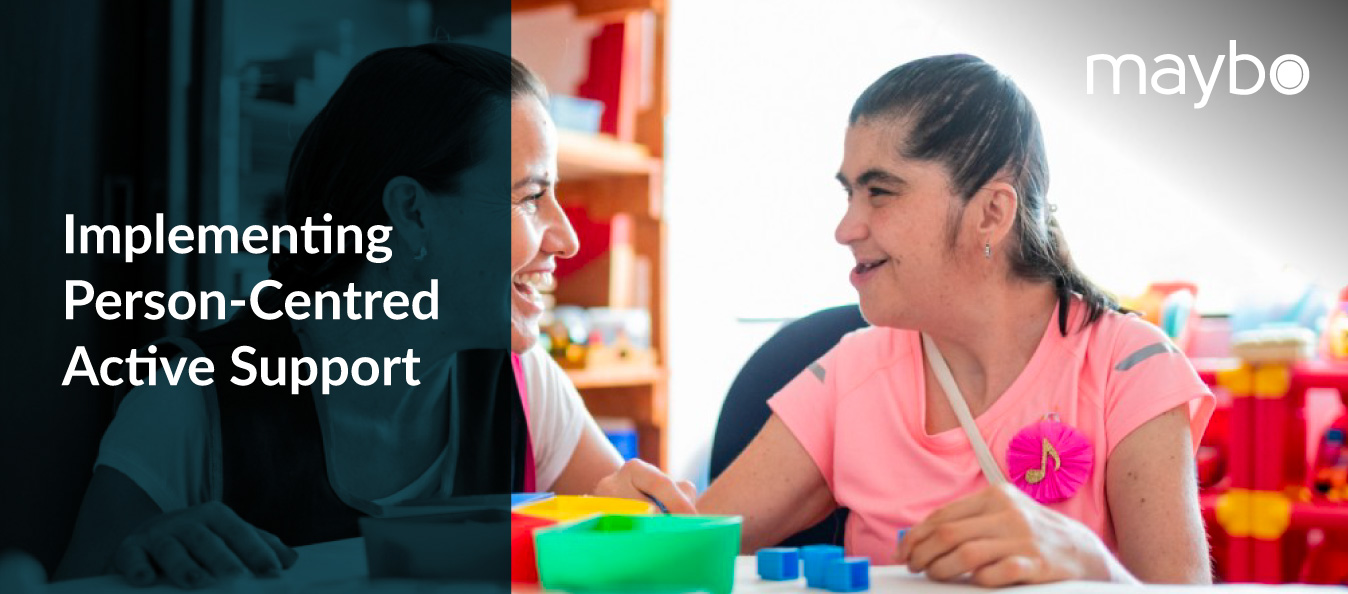 Get in touch
If you would like to discuss how we can help you please get in touch with one of our experts today
Discuss your training with one of our experts