New: Open Courses from Maybo for Frontline Staff in Healthcare, Social Care and Education settings
Flexible options, delivered virtually by Maybo trainers
We are pleased to announce that we have expanded our offerings to include virtual classroom open courses for frontline staff in Healthcare, Social Care and School settings.
With the ever-changing landscape of the workforce, it's more important than ever to ensure that your team is equipped with the skills and knowledge needed to succeed.
Delivered virtually by experienced trainers, our open courses provide a convenient and comprehensive learning experience for individual staff members, while minimising the operational impact to your organisation.
Ideal for...
Staff members who were unable to attend a previous in-house course
New starters requiring immediate training
Staff requiring or who would benefit from refresher training
Remote workers
Teams that can't all be off the frontline for training at the same time
These courses have the same engaging content, learning outcomes and assessment criteria as our onsite courses, with the same level of participation required by each learner in order to receive full Maybo certification.
As with all Maybo classroom modules, learners receive access to a comprehensive and interactive web-app that covers all the course content, providing a valuable aide-memoire.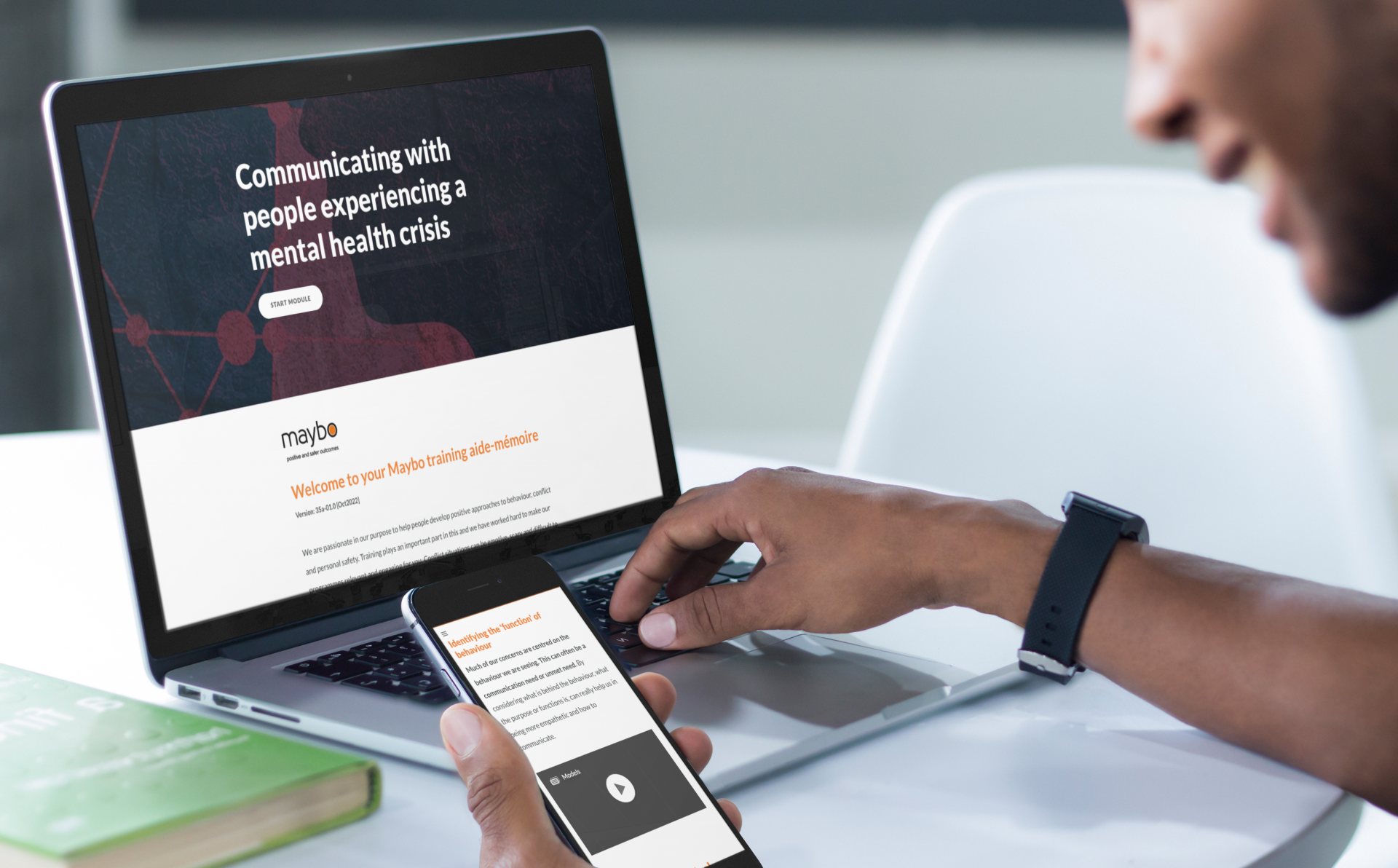 Available to Book Now
Open Courses are delivered over half a day in a virtual classroom environment. Places are limited to ten people per session to ensure everyone has the opportunity to participate fully and apply the learning to their role and the people in their care.
Visit Maybo's eStore to view more information and explore session dates or click on one of the courses below:
Positive Approaches to Behaviour and Safer De-escalation
3.5h (each) virtual classroom
Sessions: Friday 2nd February 2024 - 9am | Thursday 18th April 2024 - 9am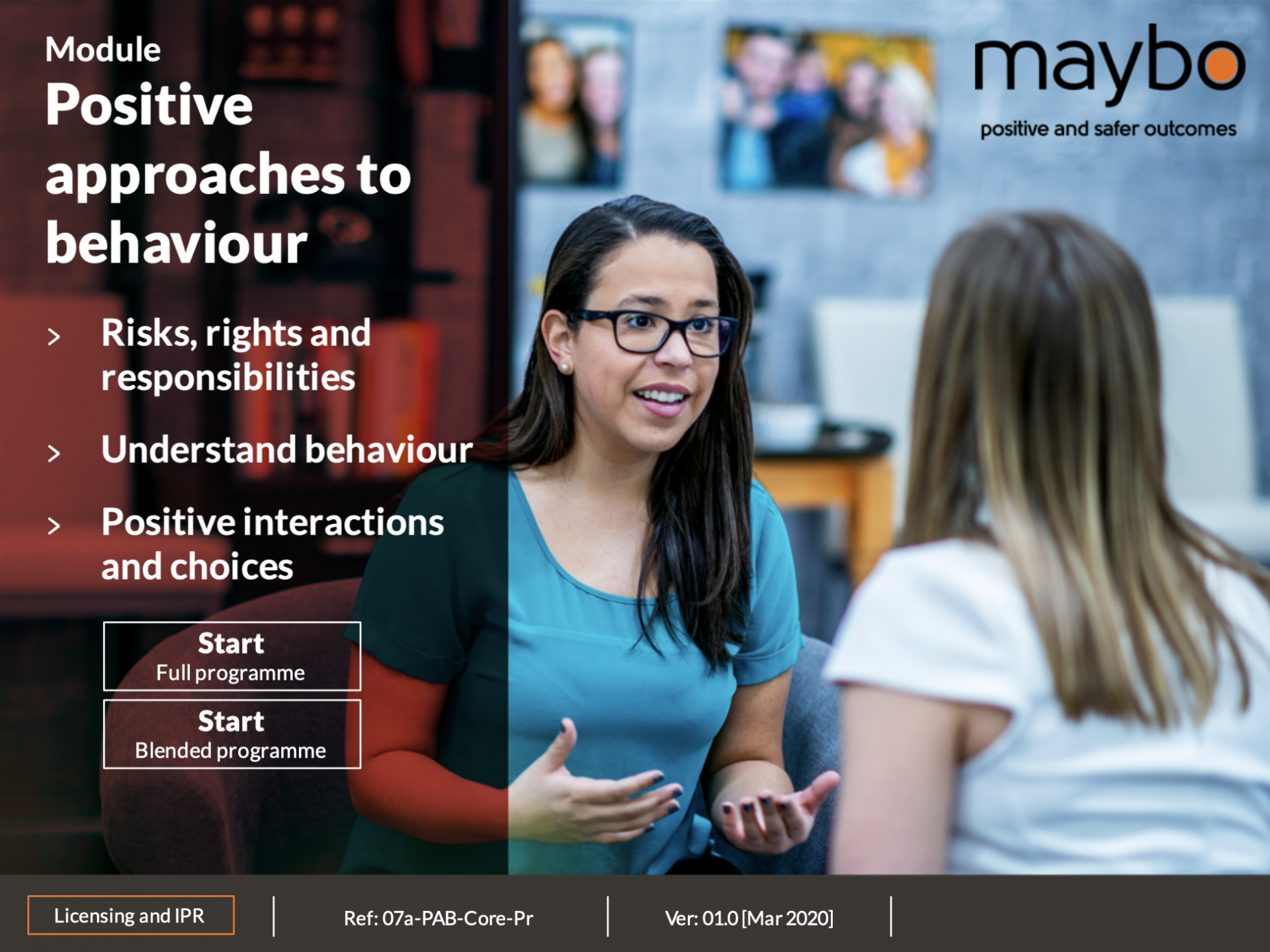 Sessions: Friday 2nd February 2024 - 1.30pm | Thursday 18th April 2024 - 1.30pm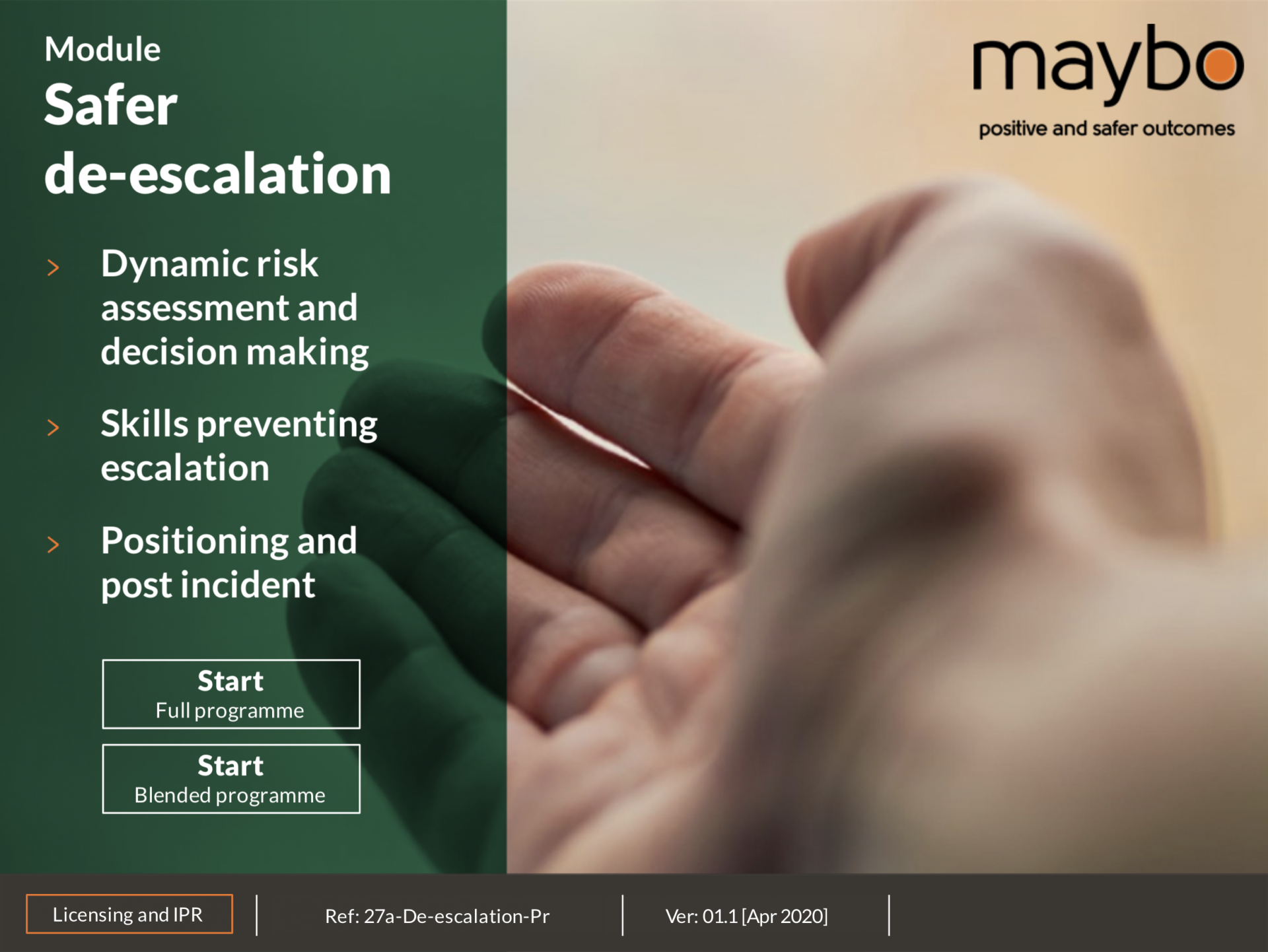 Promoting Human Rights and Reducing Restrictive Practices
3.5h virtual classroom
Sessions: Monday 5th February 2024 - 9am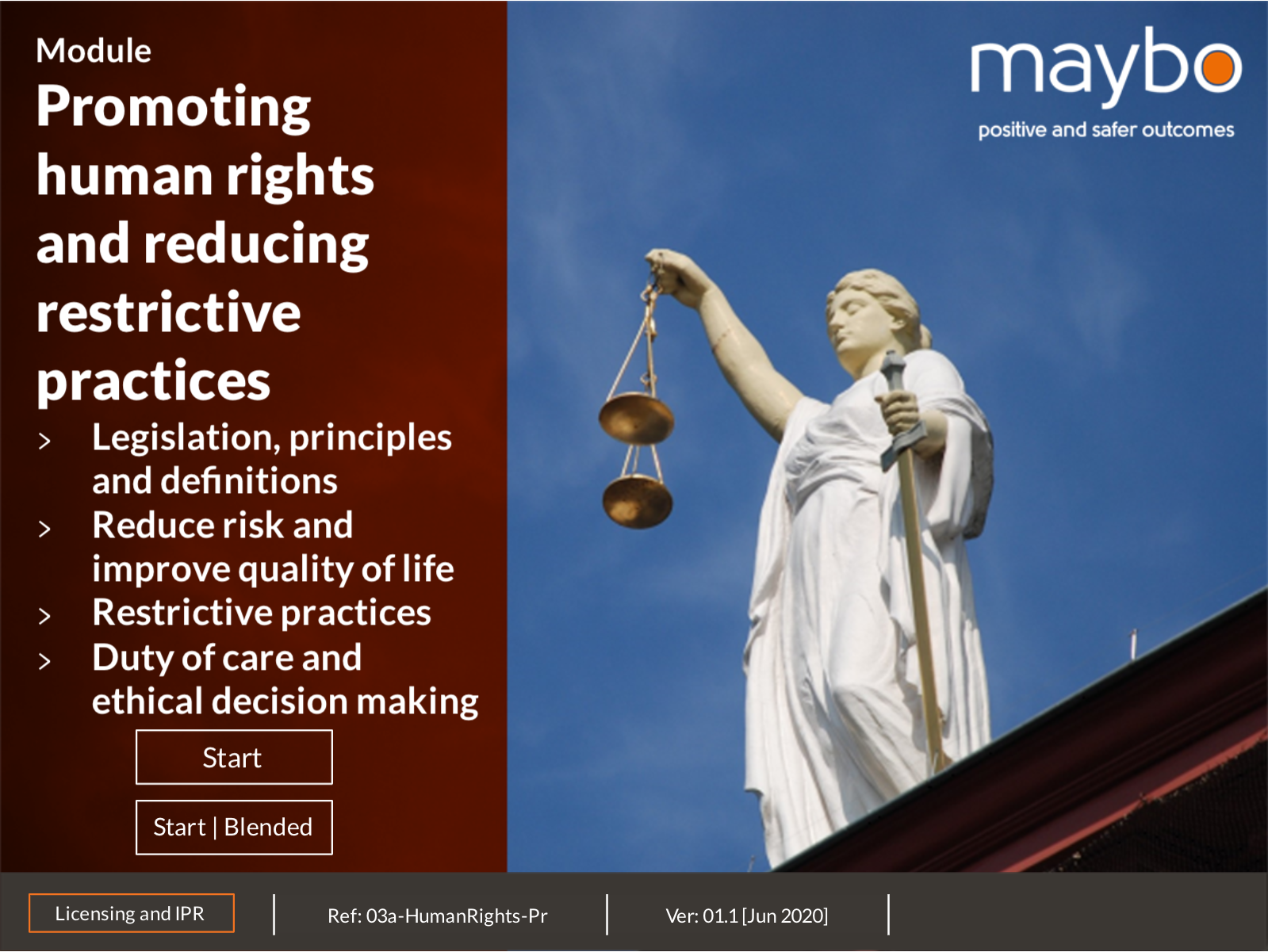 PBS modules
3.5h (each) virtual classroom
Understanding Behaviour: A PBS Approach
Sessions: Monday 12th February 2024 - 9am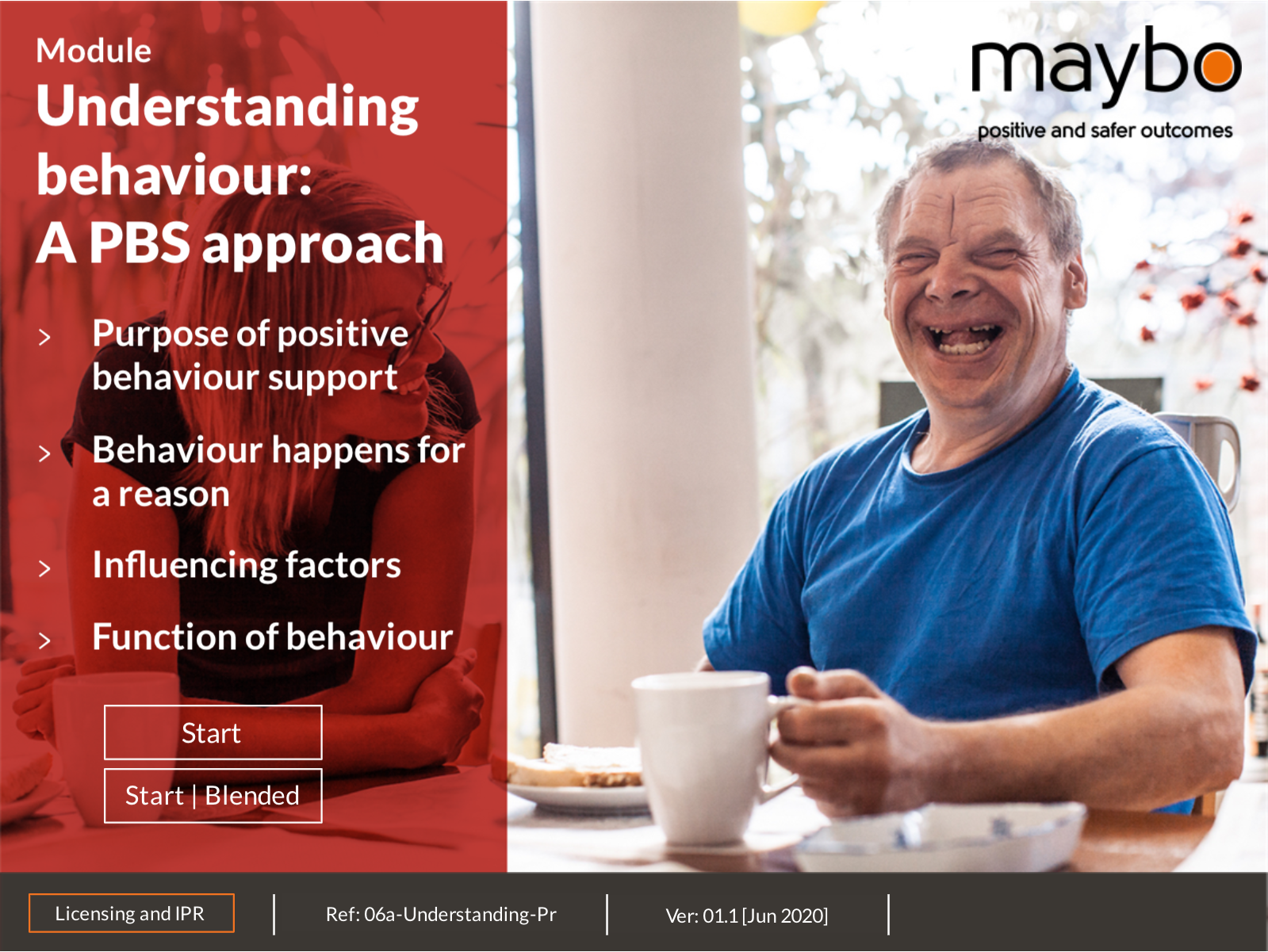 Observing Behaviour To Inform PBS Plans and Strategies
Sessions: Tuesday 13th February 2024 - 9am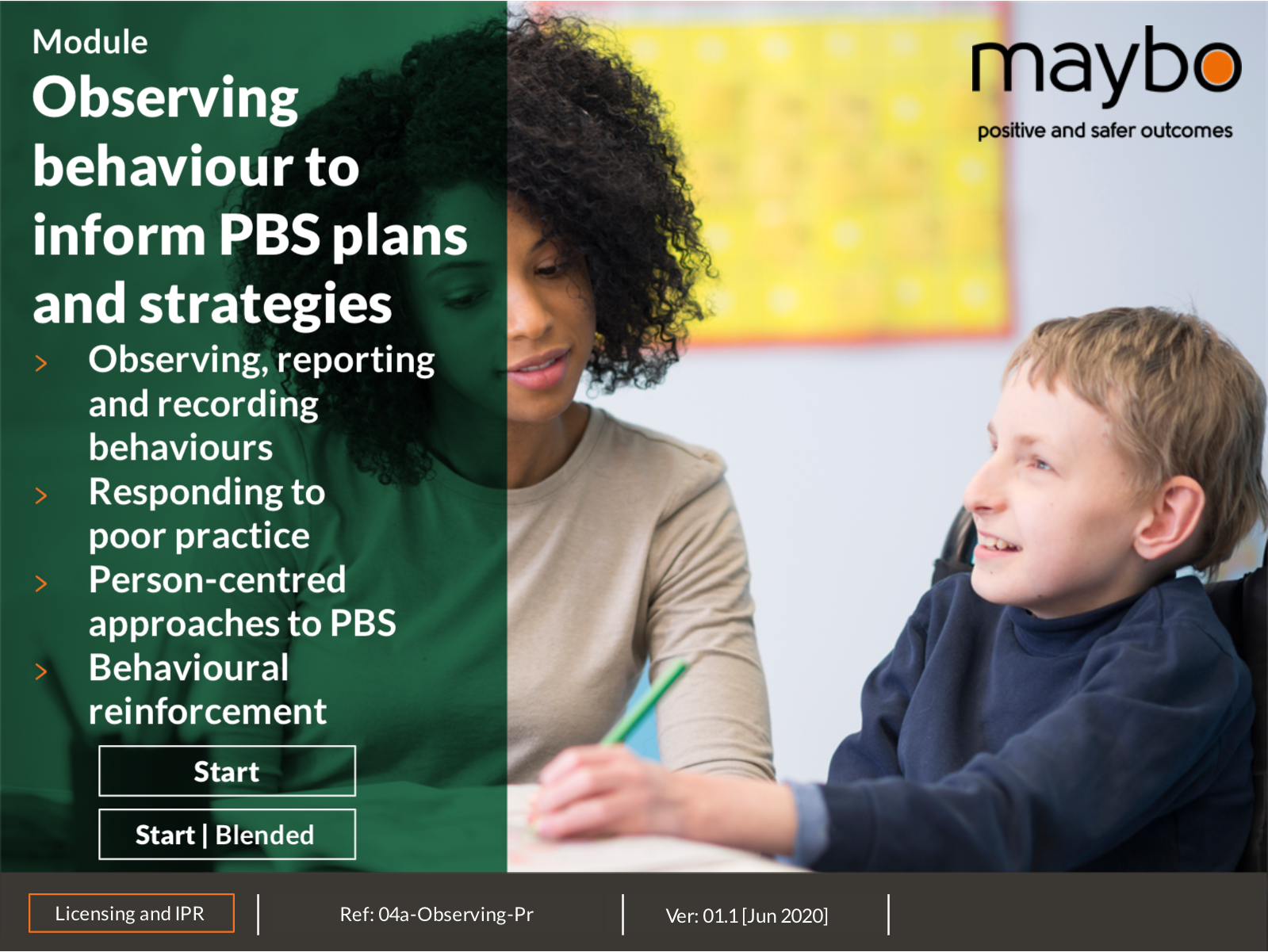 Implementing Person-Centred Active Support
Sessions: Wednesday 14th February 2024 - 9am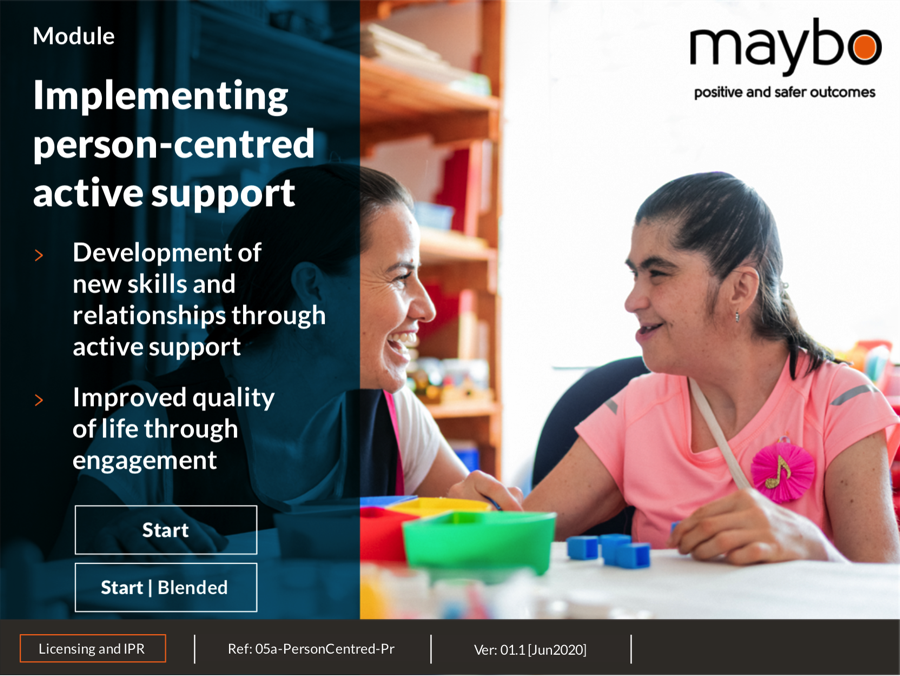 NEW: Communicating with People Experiencing a Mental Health Crisis
4h virtual classroom
Sessions: Wednesday 7th February 2024 - 9am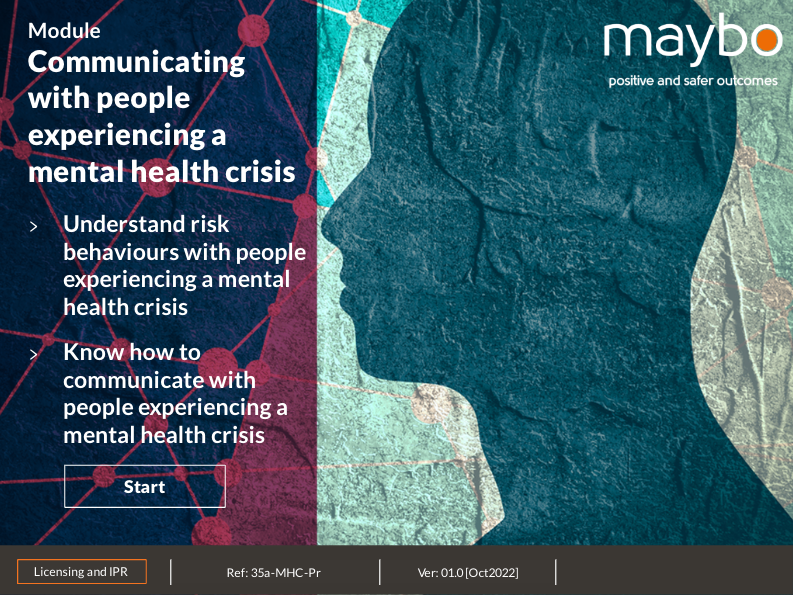 Get in touch
If you would like to discuss how we can help you please get in touch with one of our experts today
Discuss your training with one of our experts